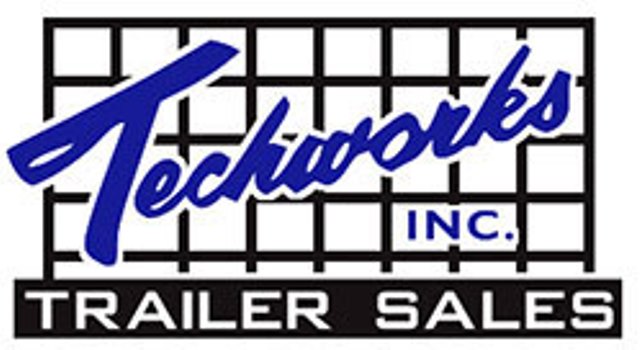 Techworks Trailer Sales & Team Spirit Trailers Team up with the Zoo in 2017
kalamazoo
The trailer raffle is back! Team Spirit Trailers and Techworks Trailer Sales teamed up to generously donate a $9,500 nicely equipped 24' Track Champ Enclosed Trailer as the prize. Not only will one lucky ticket holder win this trailer, but 100% of the raffle ticket proceeds will benefit the Speedway's Christmas family adoption program; the Kalamazoo Kares for Kids. Kalamazoo Speedway adopted over 40 kids last year alone and donated to several local food programs over the holiday season; all with proceeds from this trailer raffle. Techworks Trailer Sales and Team Spirt Trailers were instrumental in Kalamazoo Speedway's local Christmas project.
Tickets will be sold starting at the Meet & Greet on March 26th and then will be available at the track starting at the first open practice. Tickets will again be $5 per ticket or 5 tickets for $20.
The trailer will be on display on the midway starting in late May with the winning ticket being drawn at the Super Shoe Nationals. But before this trailer is to be manufactured, Jason will be having a month long contest in April, via Facebook to choose the color(s) of the new trailer. The winner of the "Color Our Team Spirt/Techworks Trailer" contest will win an 8 person skybox for the May 5th night at the races.
Kalamazoo Speedway is again proud to partner with Team Spirit Trailers & Techworks Trailer Sales for the 2017 racing season. Show your appreciation by contacting Walt at Techworks Trailer Sales (www.techworkstrailers.com/contact) for any of your trailer needs and ask him about a new Team Spirit Trailer (www.TeamSpiritTrailers.com) for the upcoming 2017 racing season.