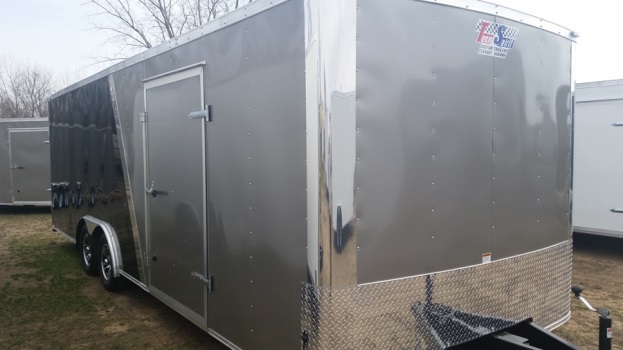 Local Charities are the Big Winners in Kalamazoo Speedway's 2016 Trailer Raffle
kalamazoo
Local non-profit organizations will be the big winners of the 2016 trailer raffle.  Team Spirit Trailers and Techworks Trailer Sales teamed up to generously donate a 24' Track Champ Enclosed Trailer valued at $9,500 as the prize for one lucky raffle ticket holder. Raffle tickets will be sold by local non-profit group members on their designated night with all proceeds being retained by the group to benefit their respective group: local food banks, youth groups, scout troops, little league teams, the Alamo Fire Department and the Speedway's Christmas Family Adoption Program.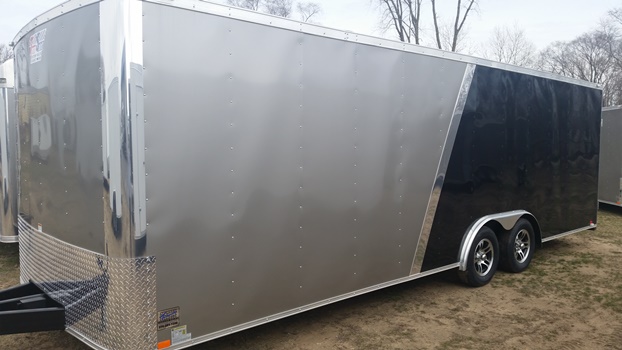 Tickets are $5 each and will be available all season long at the track beginning with the first open practice of the 2016 season.  Pre-Season open practices are scheduled for April 16 and 23 from 1:00 – 5:30 and April 27 from 5:30 – 8:30.  Raffle tickets will be available at the pit pass window during open practices with revenues benefiting the Kalamazoo Speedway Christmas Family Adoption Program.  Grandstand seating during open practices is free and a great way to preview the action.
The trailer will be on display on the midway beginning in early May with the winning ticket being drawn during the Super Shoe Nationals in October.