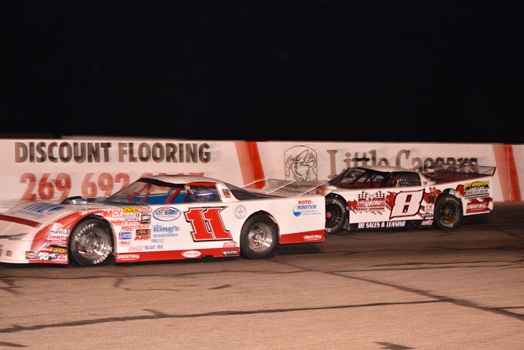 Kids Bicycle Giveaways This Saturday Night!
kalamazoo
This Saturday is Autograph Night with a twist! Kalamazoo Speedway is asking drivers to bring a brand new bike for this Bike Night giveaway. This giveaway is in conjunction with Autograph Night. Each driver participating in bike night will have their respective bike and entry forms at their cars during the autograph session. Kids will need to complete an entry blank for each bike they would like to try and win. At the end of the event, the drivers that choose to participate will pick a winner from those entry blanks. Limit 1 bike per child.
Kalamazoo Speedway plays host to some of the best entertainment events in the state of Michigan, and welcomes corporate groups, family outings, suite rentals, and clean family fun. Call 269-692-2423 Monday through Friday to learn more!
For more information on Kalamazoo Speedway visit www.kalamazoospeedway.com.
Be sure to become a fan of Kalamazoo Speedway for all of the latest news and contests at: www.facebook.com/KalamazooSpeedway.
You can also follow Kalamazoo Speedway on our official Twitter page: www.twitter.com/kzoospeedway.