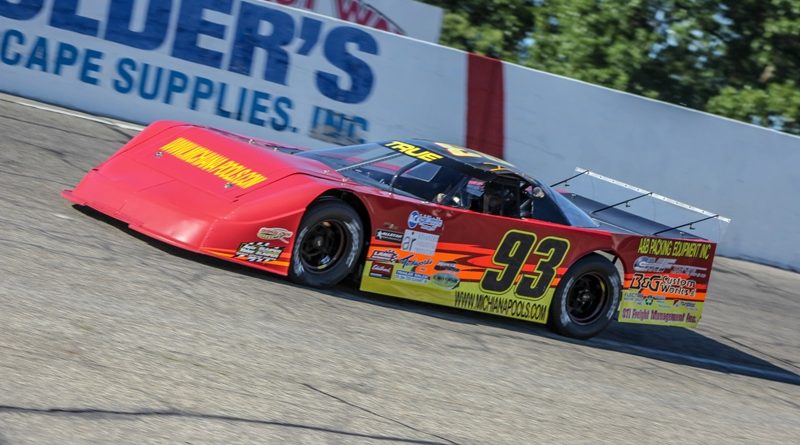 Kalamazoo Speedway's First Announcements of 2019
kalamazoo
Besides Ma Nature nagging on us week in and week out, 2018 gave us great momentum with grandstand crowds and great car counts as we head into the 70th consecutive season at Kalamazoo Speedway. With solid confirmations of many new teams, the pits are going to be packed this year, particularly in the Street Stocks and Late Model Sportsman, where rumors have several new very strong teams coming to the Zoo!
Thank you for your support, both in the pits as well as in the grandstands!! We have a few reminders to share and a promise of more to come in the near future. April isn't all that far away and we will all be pounding on #FASTFRIDAYS before you know it—so let's get those new sponsors lined up and get those race cars finished up, as 2019 is already starting to Rock at the Zoo!!!
Once again, we've tried to keep the emphasis on our five weekly race programs while making sure there is plenty to entertain our diverse audience. Following are a few housekeeping notes as well as a few highlights of the upcoming season at Kalamazoo Speedway:
Friday, April 26th marks the Zoo's 70th consecutive Season Openerfor our five weekly classes! The Zoo Stocks, the Outlaw Front Wheel Drives, our Street Stocks and our Late Model Sportsman will all be showcasing their new colors at the opener. For 19 straight years, the Intimidator 100 for the Outlaw Super Lates will be the headliner of the night, paying $2500 to win and $400 to start.
Testing, Testing, Testing. Our two preseason open hot lap sessions will run on Saturday April 13 and Saturday April 20 from noon – 5 PM. Pit passes are just $20 and grandstands are free!
Private Track Rentals are available as soon as the weather permits. Call the Speedway Office at (269) 692-2423 for more information.
Reserved Parking Spots are now available in the upper and lower pits for the 2019 season. We will have plenty of free paved pit spots in the upper two pit areas. However, the lower infield will be sold out 100% this year. You have until January 18 to call the office & claim last year's spot before all remaining spots are sold on a first-come, first-served basis. Spots are not considered reserved until they are paid in full. Reserved spots will only be sold to teams that are racing full time at the Speedway in 2019. If you are interested in a reserved spot contact Kenny at the Speedway Office at (269) 692-2423.
Grandstand & Pit Pass Punch Cards are available at greatly discounted prices; contact the Speedway Office (269) 692-2423 for more information.
VIP Skybox rentals are available for weekly or full season rentals. Heated and air conditioned 8 and 16 person skyboxes are available. Our weekly skybox packages make the perfect gift for your favorite race fan or as a great employee perk for a job well done. Our yearly rates are priced very competitively while guaranteeing your reserved VIP Skybox for every event of the entire season. There's no better place to watch the action than high above the race track. Call the office for details.
Party Deck Rentals can be arranged for groups from 25 people up to groups of over 400 people. Our deck parties can be as simple as a group outing where 25 people are looking to sit together in a small reserved area, all the way up to a fully catered company outing for groups ranging from 50-400 people. Talk to us about the party decks—they can be one of the most entertaining outings that your business or company has ever held for their employees.
A 2019 Driver Information Sheet must be filled out and turned in before any payouts will be made. Even if you've raced with us for years, a new sheet must be completed. please take the time to complete and turn in the paperwork during one of the two open practice sessions.
Part Time Employees are needed to help put the show on each week. Contact the office if you have interest in helping out in the concessions or on the front line in the infield pit area.
Kalamazoo Speedway is asking all race teams as well as our diehard fans for help! Please tell your family, your friends, your coworkers and your neighbors about the affordable, fun, family friendly entertainment offered every Friday night at Kalamazoo Speedway!! Encourage new folks to follow your team or race program—help us spread the word!
Kalamazoo Speedway is your Friday Night Entertainment Hotspot!!!
Please e-mail (gary@kalamazoospeedway.com) or call the Speedway Office, (269) 692-2423, if you have any questions. Thank you and see you all in April at Kalamazoo Speedway!
2019 Jan Newsletter Revised Version (1)