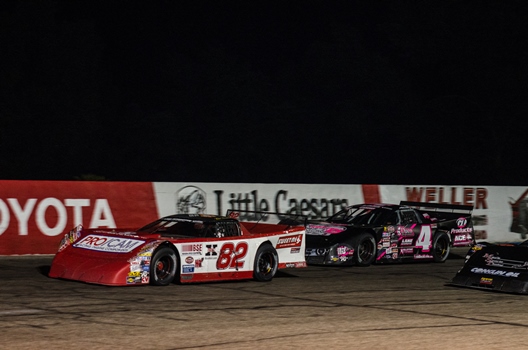 Kalamazoo Speedway Track Talk – August 23, 2017
kalamazoo
In this edition of "Track Talk" we will review last Friday's penultimate round of the championship, preview this Friday Season Championship races, get a sneak peak of the "Call of the Wild, as well as much more. To read this weeks newsletter simply CLICK HERE.
Kalamazoo Speedway is the place to be in 2017 for fast, clean, family fun! Kalamazoo Speedway plays host to some of the best entertainment events in the state and welcomes corporate groups, family outings and suite rentals. Call 269-692-2423 Monday through Friday to learn more or visit the Kalamazoo Speedway website.
For all the latest news and contests check out www.facebook.com/KalamazooSpeedway.
You can also follow Kalamazoo Speedway at www.twitter.com/kzoospeedway.