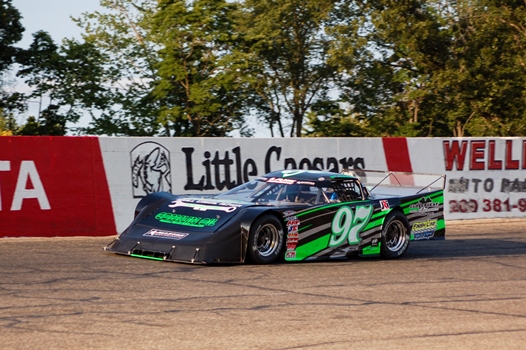 Back to the Basics for 2018 at the Zoo
kalamazoo
I'd first like to say thank you to our race teams and fans for the tremendous support you showed us in 2017. Mother Nature was (mostly!) kind to us making 2017 a solid year overall.
We've looked at the numbers and we've reached out to many of you and concluded it's time to get back to basics and tweak the way we do business at the Zoo for 2018. We must be doing something right to draw an average of 100 cars a week but when we look at who's in the drivers' seats of the cars, we see a clear trend. Less than 10% of the 350 plus drivers who participated at Kalamazoo Speedway in 2017 raced each week. Over 50% of our drivers raced less than 4 times at the Zoo. Weekly racing has become much more casual, leaning more towards a part-time hobby rather than the full-time job of years past.
Most of our drivers want to race when they want to race (or when they are able to race) and they're going to race part- time and not worry so much about chasing points. The numbers and stats of the past 2-3 years lead me to one of the more difficult decisions I've had to make over the past 17 years of the tracks ownership, the other being moving our weekly race program to Friday. After 29 years of being a NASCAR Sanctioned Weekly Short Track, Kalamazoo Speedway will be severing ties with NASCAR starting with the 2018 season. NASCAR has been a great partner for almost 30 years, but as times change, we too must change.
The majority of our drivers want to buy a pit pass and go race—not chase points or be concerned when and where they may race next. So, to follow this lead, Kalamazoo Speedway's drivers won't have to purchase the $100-$200 NASCAR license or put up a $35-$50 registration fee. Fill out your driver information sheet, purchase your pit pass and go race! Simple and quick.
We will still keep track of points for each class and crown a champion and the top drivers in each class; however, the formal NASCAR-style awards banquet will be dropped. Drivers have made it clear we've outgrown this level of formality so we'll be toning it down. Details of the year-end awards and ceremony will be announced later.
The 2018 tentative schedule has been posted for a while and is still a work in progress. Stay tuned for a final schedule in the coming weeks. We will continue to make our weekly five classes the stars of the show and will reduce emphasis on outside traveling groups. You've probably noticed that we've developed some higher paying races to showcase each class over the course of the season as well as given classes some off-nights. We'll be working with neighboring tracks for a few "mini-series" events as we welcome their cars to our track and in turn hope that some of our cars go visit a few of the participating "State Line Racing Series" tracks.
We hope the combination of a more driver-friendly schedule, a more back to basics approach of welcoming in part time racers and trying to align our rules closer to the neighboring tracks will make racing easier, more fun and laid back for the drivers, teams and our race families.
Keep your eyes open for several up-coming announcements and new tweaks in the 2018 schedule. I hope you all enjoyed your Holiday Season……. now let's get going on this race cars!! See you all in mid-April!
Gary Howe