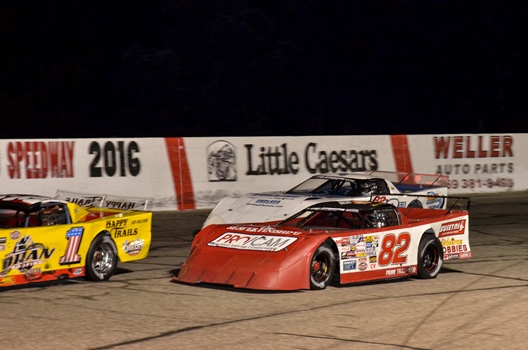 2017 Reserved Parking Spot Information
kalamazoo
Reserved Parking Spots are now available in the upper and lower pits for the 2017 season. You have until January 20 to claim last years spot before all remaining spots are sold on a first-come, first-served basis. Spots are not considered reserved until they are paid in full. Reserved spots will only be sold to teams that are racing full time at the Speedway in 2017. If you are interested in a reserved spot contact Kenny at the Speedway office at (269) 692-2423.
Kalamazoo Speedway will be the place to be in 2017 for fast, clean, family fun! Kalamazoo Speedway plays host to some of the best entertainment events in the state and welcomes corporate groups, family outings and suite rentals. Call 269-692-2423 Monday through Friday to learn more or visit the Kalamazoo Speedway website.
For all the latest news and contests check out www.facebook.com/KalamazooSpeedway.
You can also follow Kalamazoo Speedway at www.twitter.com/kzoospeedway.