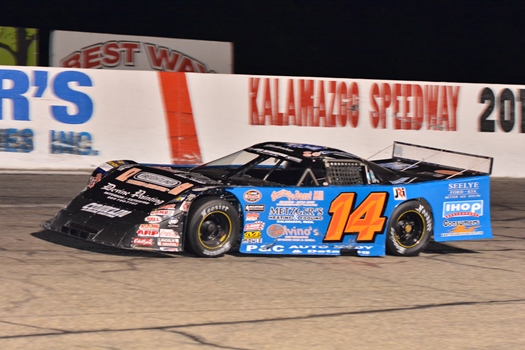 2016 NASCAR Whelen All-American Series Kalamazoo Speedway Awards Ceremony Tickets on Sale Now
kalamazoo
The 2016 NASCAR Whelen All-American Series Kalamazoo Speedway Awards Ceremony will be held on Saturday, October 22 at the Western Michigan University Bernhard Center – 1903 W. Michigan Avenue. Happy Hour will go from 5:30-6:30.  The dinner buffet begins at 7:00. The presentation of awards and crowning of the 2016 track champions will take place at 8:00.
Tickets are now on sale and are available by calling 269-692-2423; or send your check to: 321 16th Street Otsego, MI 49078. LAST DAY to order tickets is October 12, 2016 NO EXCEPTIONS!!!  Pre ordered tickets are $40.00 per person.
Kalamazoo Speedway is the place to be in 2016 for fast, clean, family fun! Pick up a copy of the Kalamazoo Speedway schedule at the ticket office or look it up at www.kalamazoospeedway.com. Kalamazoo Speedway plays host to some of the best entertainment events in the State and welcomes corporate groups, family outings and suite rentals. Call 269-692-2423 Monday through Friday to learn more or visit the Kalamazoo Speedway website.
For all the latest news and contests check out www.facebook.com/KalamazooSpeedway.
You can also follow Kalamazoo Speedway at www.twitter.com/kzoospeedway.