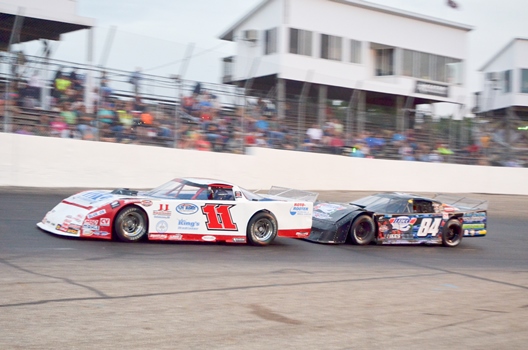 2016 Kalamazoo Speedway Group Qualifying Procedures Announced
kalamazoo
With our new Friday race day will come a new platform for hot laps & qualifying for all races.  After qualifying is completed for the show, I see very few if any other changes to our race program.  However to better prepare for this new procedure, we will be running a mock hot lap/qualifying session at the conclusion of all three of our pre-season open practices so to better prepare the race teams as well as our track officials for this new format.
Approximate times for all qualifying sessions will be posted on the track website no later than Thursday and on all lineup boards on race day.  As of now, early pit pass sales will be at 3:30PM.  Pits will officially open at 4:30PM.  Hot laps/qualifying session will run from 5:45 until 7:10.  Races will start at 7:30PM sharp!
Each car will need to pass tech before going on to the track for the first time.  During each hot lap/qualifying session, if a car comes in to make adjustments & goes back on to the track, they do not have to go back thru tech but will have to run thru a line of safety cones so that track personal can check all tires.  After any hot lap/qualifying session, Kalamazoo Speedway has the right to bring in any car(s) for a post qualifying tech session.  Any car that has made changes to their car after it had already went thru tech (tread width changes, weight changes, an aluminum shock is used when your class calls for a steel shock, spoiler heights, etc.) and fails post qualifying tech will lose their qualifying points & starting position and that driver would start scratch for the night, just as any car that showed up late & missed their qualifying session would.
If for time allotment reasons, a car doesn't make it down thru tech before they go out for their hot lap/qualifying session, that car must head to tech immediately after their hot lap session is completed (before they go back to their pit area) or they will forfeit their qualifying time for that event & start tail for all of their races that night.
Unlike in previous years, when the track is clear and ready for the next group the flagman will turn the green light on and the session will begin.  There will not be 1-3 slow caution laps before the green.
Track officials will make sure that no more than 10 cars are ever on the track at the same time, to try and give the competitors ample space to make fast laps.
When the green light comes on for a session, all cars that are in line at that time will be guaranteed AT LEAST two minutes of green flag track time, no matter what happens on the track and how many delays might occur.  This should ensure that every driver gets AT LEAST five-eight laps of qualifying.
When the session clock hits zero, the checkered flag will be displayed.  All "flying laps" will be counted towards the drivers qualifying times.
Our hot lap/qualifying session on the average night will be from 5:45 – 7:10 each race night.  Opening night & some specials may have an adjusted time.  This is going to be extremely busy for both the competitors and the track, so it is imperative that we keep on schedule in order to provide our fans with an on-time 7:30 start.  We will all learn a lot when we run our mock 85 minute hot lap/qualifying session at the three pre-season open practices.  If an adjustment to the program needs made, it will be adjusted as needed.
On that note, all teams need to be ready.  You will need your equipment ready, transponders picked up and secured on your car, your racing fuel needs taken care of, your car ready to take to tech when it is called for, etc.  etc.
A note concerning the above paragraph: Kalamazoo Speedway will have a transponder table set up in the top pit area so all drivers parked in the top two pit areas can pick up their transponders without going to the infield.   We will also be selling & mounting tires 30 minutes after the last checkered flag has flown, as several teams has expressed an interest in picking up tires in advance for following week, since time will be in high demand on race day.