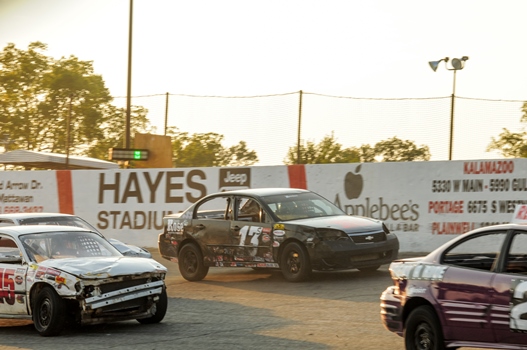 Weller Auto Parts to Sponsor Flip Flop Cyber Stock Division in 2016
kalamazoo
Kalamazoo Speedway is pleased to announce Weller Auto Parts as the 2016 Flip Flop Cyber Stock Class Sponsor. Weller Auto Parts has been involved with Kalamazoo Speedway for over 20 years and is stepping up their presence at the track this year by sponsoring one of the most entertaining classes racing at the Zoo.
Weller Auto Parts has been family owned and operated since 1932 with locations in Grand Rapids, South Bend and Kalamazoo. Weller Auto Parts opened its Kalamazoo store in 1985; located on Douglas Avenue, it's just 5 minutes from the track.  Please contact Brian & the gang for all of your new & used auto parts needs. They pledge quality parts at an extraordinary value with exemplary service.  Let's show them our support.
Be ready for the Season Opener on Friday, April 29 when all classes begin the 2016 season. Participate in pre-season testing!
Saturday, April 16: 1:00 – 5:00 pm (pit gates open at noon)
Saturday, April 23: 1:00 – 5:00 pm (pit gates open at noon)
Wednesday, April 27: 5:30 – 8:30 pm (pit gates open at 4:30)
The final 85 minutes of each test session will end with a mock qualifying session to give race teams and Speedway officials 3 opportunities to fine tune the new group qualifying procedures. Need more practice?  The track can be rented most weekdays with a 3-day notice ($500 for a 4 hours session or $600 for the day).