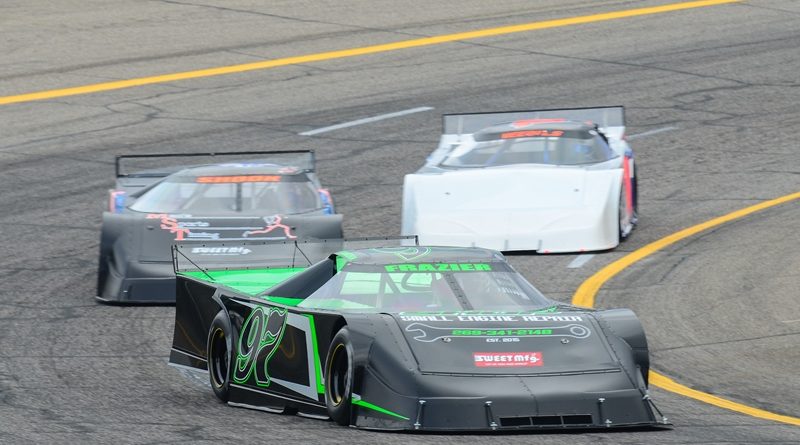 Weather Wins Again @ the Zoo
kalamazoo
For the third time in four weeks rain forced Kalamazoo Speedway officials to cancel the program before the conclusion. Zoo Stocks and Outlaw FWD's did complete their group qualifying sessions but just as the Outlaw Super Late Models were about to roll out for their session the rain began and coupled with an unfavorable forecast, officials cancelled the rest of the evening. Make-up plans for both the Intimidator 100 Presented by GT Products and the Late Model Sportsman divisions season opener will be announced within a few days.
Next Friday night the Outlaw Super Late Models will be the headliners with the running of the Lane 75. Street Stocks, Outlaw FWD's (double features) and Zoo Stocks will also be in action with NHRA Top Fuel race winner Terry McMillen joining the Zoo Stocks for the evening.
Kalamazoo Speedway is the place to be in 2018 for fast, clean, family fun! Kalamazoo Speedway plays host to some of the best entertainment events in the state and welcomes corporate and family groups to our private decks and suites. Call 269-692-2423 Monday through Friday to learn more or visit www.kalamazoospeedway.com.
For all the latest news and contests check out www.facebook.com/KalamazooSpeedway.
Follow Kalamazoo Speedway at www.twitter.com/kzoospeedway.