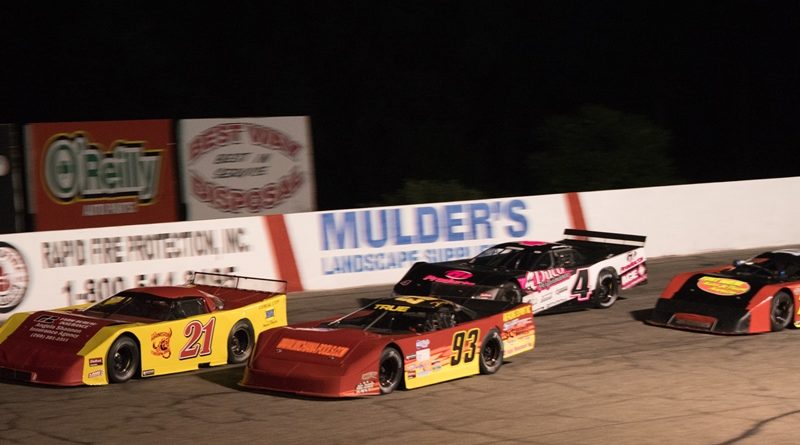 Upcoming Kalamazoo Speedway Events/Dates to Mark on Your Calendar
kalamazoo
The next six weeks will be very, very busy at Kalamazoo Speedway. It all starts Wednesday as the speedway will host an open practice to give drivers one final opportunity to tune on their cars before the big Season Championship night on Friday. Following Season Championship the month of September will play host to the Call of the Wild, Pit Party @ the Zoo and the Night of Destruction before concluding the season with the world famous Super Shoe Nationals. Below you can see bullet points on each event as we prepare to kick off a huge six weeks of fun at Kalamazoo Speedway!
Wednesday Aug. 22nd – Open Practice 5:30-8:30PM
**Pits are $20 and free grandstands
Friday, Aug 24th – Season Championship Night at the Zoo
**Extra Length Features for all cars capped off with Outlaw Super Late Model 100 lapper
**All Fans are invited into the pits at 7PM for Autograph Night
**Back Packs will be will be distributed in the tire barn during the Autograph Session
**Feature Racing will kick off at 8PM!!
Saturday, Sept. 1st – Call Of The Wild at 7PM
**See the Side Boards, Wings & all kinds of Wild Things!!
**The COTW has become one of our crowd favorite events held at Kalamazoo Speedway
**This event is open to almost any racecar in the tri state area!
**This is a wide open Run-What-Ya-Brung Event showcasing the ingenuity and skill of our weekly teams!
Saturday Sept. 8th – Pit Party at the Zoo
**This will be a much more casual Year End Awards Event
**Ton of Awards – Good Grilled Food – Tons of Fun – Adult Beverages will be offered
**Call the Speedway Office for tickets – $20 for adults & kids 6-12 are $5
**See the BRONK BROTHERS perform from 9PM until Midnight
Saturday Sept. 15th – Night of Destruction
**Need we say more……..except get your tickets early!!
Friday-Saturday-Sunday Sept. 28-30th – Super Shoe Nationals……..More info coming soon!!
**********************************************************
Kalamazoo Speedway is the place to be in 2018 for fast, clean, family fun! Kalamazoo Speedway plays host to some of the best entertainment events in the state and welcomes corporate groups, family outings and suite rentals. Call 269-692-2423 Monday through Friday to learn more or visit the Kalamazoo Speedway website.
For all the latest news and contests check out www.facebook.com/KalamazooSpeedway.
You can also follow Kalamazoo Speedway at www.twitter.com/kzoospeedway.