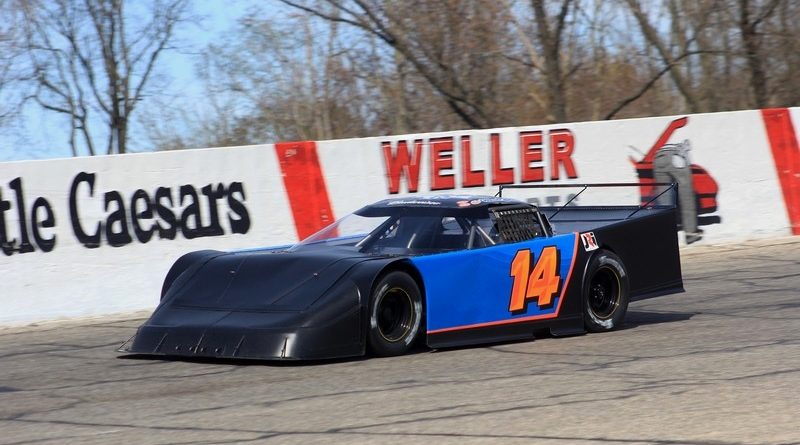 Shook Tops Final Pre-Season Test Before Friday's Intimidator 100 @ the Zoo
kalamazoo
2016 NASCAR Whelen All-American Series Outlaw Super Late Model champion Mark Shook topped the speed charts Wednesday night in the final test session in preparation for the season opening Intimidator 100 coming up this Friday, April 28 at Kalamazoo Speedway. Shook ran a lap of 12.720 seconds at 106.132mph. Four-time Limited Late Model track champion Brandon Lyons was second fastest ahead of Matt Frazier, Jeff Bozell and Andrew Brest. Buddy Head (Super Stocks), Shane Miller (Pro Stocks), Justin Hardy (Outlaw Cyber Stocks) and Kyra Donald (Flip Flop Cyber Stocks) were the fastest cars in their respective divisions.
This FRIDAY NIGHT, April 28 the season kicks off with a full 5 in 1 show featuring the Intimidator 100 for the NASCAR Whelen All-American Series Outlaw Super Late Models. Super Stocks, Pro Stocks, Outlaw Cyber Stocks and Flip Flop Cyber Stocks will also be in action. Driver expected to contend for the victory in this years Intimidator include defending track champion Mark Shook, three-time track champion Mike "Bubba" Brooks, Rick Senneker, Matt Frazier, 2011 champion Phil Bozell, 2016 Intimidator winner Tyler Roahrig, JR Roahrig, Tom Thomas, 12-time Outlaw Super Late Model champion Andy Bozell and many more. So this Friday night bring your family and friends to Kalamazoo Speedway, the place to be on Friday's in 2017!
Kalamazoo Speedway will be the place to be in 2017 for fast, clean, family fun! Kalamazoo Speedway plays host to some of the best entertainment events in the state and welcomes corporate groups, family outings and suite rentals. Call 269-692-2423 Monday through Friday to learn more or visit the Kalamazoo Speedway website.
For all the latest news and contests check out www.facebook.com/KalamazooSpeedway.
You can also follow Kalamazoo Speedway at www.twitter.com/kzoospeedway.