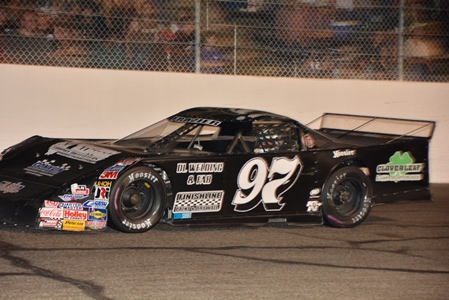 Reserved Pit Spots for 2016
kalamazoo
With Kalamazoo Speedway making the move to Friday Nights in 2016, we have had an overwhelming response from new teams planning on racing weekly with us at the Zoo.  As the haulers seem to keep getting longer & although we have plenty of paved pit spots all with 110 electric nearby, drivers requesting weekly infield pit spots has been a bit overwhelming as well.
To rent a reserved spot, the main infield spots are $100 and the upper pits are $50 for the entire regular season (no, Super Shoe or COTW are not included).   As always, when a large touring group like the Winged Super Sprints are there, we are sometimes forced to move some cars around for a night.
So as of February 1st, all pit spots will go on sale on a first come-first serve basis.  Reserved Infield Pit spots will only be sold to a weekly driver-sorry no exceptions can be made.  You can call the speedway office (269-692-2423) M-F from 8:30-4:30 to pay with a credit card or you call swing into Howe Patio in Plainwell during the same hours.  Your spot will officially be reserved only as it is paid for.
Between now & February 1st, if you had a pit spot that you had paid for in 2015, you will be allowed to purchase your spot early.  We will try our best to get you the exact spot that you want but just like above, pit spots will be only be reserved as they are paid for.
All spots will be "penciled in" for two weeks to give us ample time to double check that all vehicles fit in the desired spots and we haven't oversold the pit spots.  We have certain areas reserved only for big haulers & certain areas that only a pickup & open trailer can fit into.
2016 is taking great shape & we are expecting the biggest weekly car counts we have saw in over 20 years as well as many new fans & sponsor programs following the added cars!!  We are going to be full in the main infield pit area in 2016…..and although we do have plenty of paved spots up top, all overflow cars will be parking in the top or third pit area!   If you have any questions, call the speedway office or shoot me an e-mail at gary@kalamazoospeedway.com.