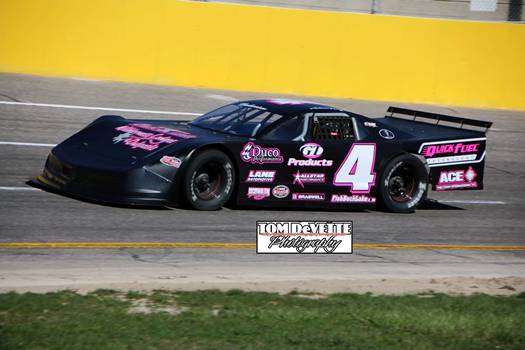 Registration Opens for Gary Terry "Follow Your Dreams" 125; Adam Terry First to Register
kalamazoo
Registration is now open for the inaugural Gary Terry "Follow Your Dreams" 125 Presented by Quick Fuel Technology, scheduled to be run Wednesday, June 8th at Kalamazoo Speedway.  Fittingly enough the first driver to register is Adam Terry, the younger brother of the man the race is named for.  Adam will pilot his GT Products sponsored machine in several races leading up to the event in hopes of becoming the events inaugural winner.  No matter what the outcome the event promises to be a great way to pay tribute to an incredible man that we lost well before his time.
The event will pay $5,003 to the race winner and an incredible $1,003 just to start the event.  It will be a 125 lap race with no segment breaks, exactly like last year's Kalamazoo Klash, which received tremendous feedback from fans and drivers alike.  There will also be a $1,003 to win Pro Stock/Street Stock Rumble, which promises to draw cars from all over the Midwest.
Drivers can now register for FREE for both divisions by simply emailing shawn@kalamazoospeedway.com.  Have the words "Gary Terry Entry" in the subject line.  In the body of the email put the drivers name, car number, hometown, car owner and division.  Registration will be open until 9:00pm on Tuesday, June 7.  After that Late Models will pay a late fee of $50 and Pro Stocks will be charged a late fee of $25.  NASCAR licenses will NOT be mandatory for either event.
Many, many more details on this night, which promises to be one of the most memorable in speedway history, will be announced soon.  Stay tuned to www.kalamazoospeedway.com for all of the latest information.