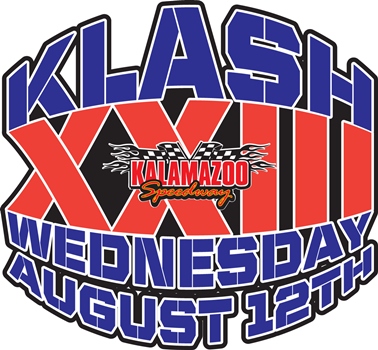 Prestigious Kalamazoo Klash to Be Broadcast on 51TV
kalamazoo
For the second straight year Speed51 is pleased to offer race fans a chance to watch the Kalamazoo Klash live on 51TV on Wednesday, August 12.  The Pay-Per-View broadcast will include a 125-lap event for the ARCA/CRA Super Series as well as the 125-lap event for the Outlaw Super Late Models.
"SPEED 51 has been an excellent partner to Kalamazoo Speedway over the past several seasons.  Bob Dillner and his staff are true racers," said Shawn McLaughlin of Kalamazoo Speedway.  "They have a passion for this sport and they do an excellent job of covering the premier short track events around the country.  It is an honor that the Kalamazoo Klash has become one of those events and the fact that people all over the world can now see the Klash on SPEED51.com is a great thing for all parties involved."
Dubbed the biggest Outlaw Super Late Model race in the country, the 23rd annual Kalamazoo Klash offers a pay day of $5,000 to win.  One of the biggest questions surrounding the event will be if Terry Senneker can win a record setting fifth Klash.
Meanwhile, John Hunter Nemecheck headlines a top-notch entry list for the ARCA/CRA Super Series.
"Racers and fans alike circle the Klash date on their schedule every year because of its rich history, tradition and action on the track," said Matt Kentfield, Speed51.com Executive Director.  "We are proud to bring all that passion and excitement to the fans who can't make it to Kalamazoo again this year.  The ARCA/CRA Super Late Models always put on a great show at Kalamazoo and the Outlaw race means so much to those involved in that type of racing, so the Klash is a can't miss event whether you're one of the fans packing the grandstands or tuning in on 51 TV."
Fans can order the broadcast for $19.99 on by clicking on the following link http://speed51.com/51livetv-events/.  There will be a 150 mile blackout zone around Kalamazoo Speedway.
JRI Shocks will present Speed51.com's  popular free Trackside Now live text and photo updates of the Kalamazoo Klash from the time practice begins up to the live broadcast.  When 51 TV goes on the air, Trackside Now updates will pause until the conclusion of the live video broadcast.