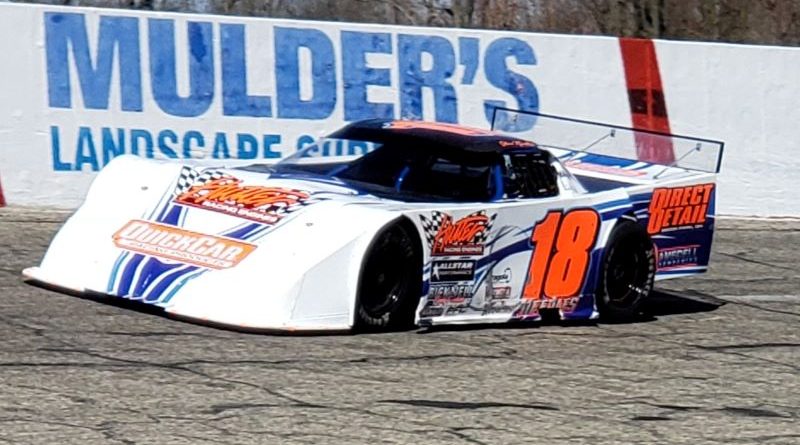 Needles Fastest in Final Test Before Friday's Intimidator 100
kalamazoo
Steve Needles was the fastest Outlaw Super Late Model in pre-season testing Saturday at Kalamazoo Speedway in preparation for the season opening Intimidator 100 coming up Friday, April 26. Needles ran a lap of 12.793 seconds at 105.526mph. Buddy Head (Late Model Sportsman), Kyle Ribble (Street Stocks), Paul Bittle (Outlaw FWD's) and Nick Failing (Zoo Stocks) were the fastest cars in their respective divisions.
For complete results CLICK HERE.
THIS FRIDAY NIGHT, April 26 the season kicks off with a full 5 in 1 show featuring the Intimidator 100 for the Outlaw Super Late Models. The event will pay $2,500 to win and $400 to start. Late Model Sportsman, Street Stocks, Outlaw FWD's and the Zoo Stocks will also be in action.
Kalamazoo Speedway will be the place to be in 2019 for fast, clean, family fun! Kalamazoo Speedway plays host to some of the best entertainment events in the state and welcomes corporate groups, family outings and suite rentals. Call 269-692-2423 Monday through Friday to learn more or visit the Kalamazoo Speedway website.
For all the latest news and contests check out www.facebook.com/KalamazooSpeedway.
You can also follow Kalamazoo Speedway at www.twitter.com/kzoospeedway.