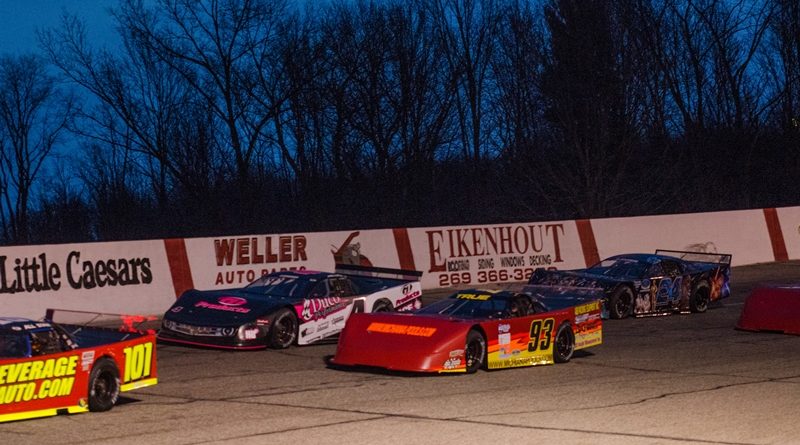 May 11th Races Cancelled Due to Weather
kalamazoo
An extremely unfavorable forecast has forced Kalamazoo Speedway officials to cancel the races for Friday, May 11. Action continues next Friday with all five classes scheduled to participate. A make up date for the final 78 laps of the Intimidator 100 Presented by GT Products will be announced within the next few days.
Kalamazoo Speedway is the place to be in 2018 for fast, clean, family fun! Kalamazoo Speedway plays host to some of the best entertainment events in the state and welcomes corporate groups, family outings and suite rentals. Call 269-692-2423 Monday through Friday to learn more or visit the Kalamazoo Speedway website.
For all the latest news and contests check out www.facebook.com/KalamazooSpeedway.
You can also follow Kalamazoo Speedway at www.twitter.com/kzoospeedway.