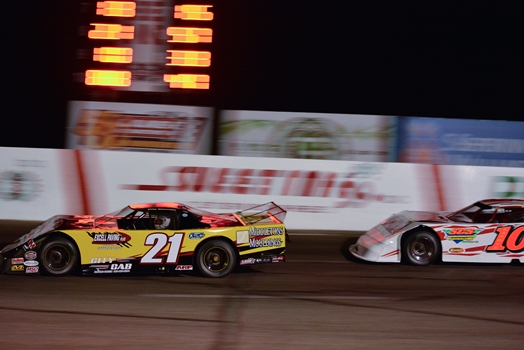 Kidz Night at the Zoo, Featuring a Book Bag/Back Pack Give-a-way. August 22nd, at Kalamazoo Speedway!
kalamazoo
In an overwhelming response from the fans, Kalamazoo Speedway has announced a year end autograph night, but this year with a twist! Bring your kids out for their own personal meet & greet with the drivers. For the autograph session, competitors from all 6 divisions will take to the track, with pictures and goodies to hand out to the fans. The meet and greet will take place on the front stretch, immediately following the conclusion of qualifying, around 6:30. The autograph session will be approximately 45 minutes, with the first green flag being waved at 7:30. Kalamazoo Speedway encourages you to invite your friends, family and neighbors to the first annual Kidz Night at the Zoo. This is a great family event, as all kids 12 and under are free! Speedway staff will also be holding events for the kids, on the midway throughout the evening.
Now for the twist….we request that all Kalamazoo drivers, car owners, track officials and any fans in the stands bring a new book bag/back pack to donate to the giveaway. All kids 12 and younger will be entered into the giveaway. Our goal is to give away 200 backpacks (Please feel free to include school supplies in the backpack if you wish). With so many struggling families, this is an awesome opportunity for the speedway to help send kids back to school! This is your chance to have a positive effect on a young kid's life. Let's unite together as a speedway and show these kids that they matter!
Save the Date: Saturday August 22nd. Get there by 6pm for this back to school bash, featuring a back pack/book bag give-a-way! Bring out the kids in the neighborhood as well because all kids 12 and under get in free!