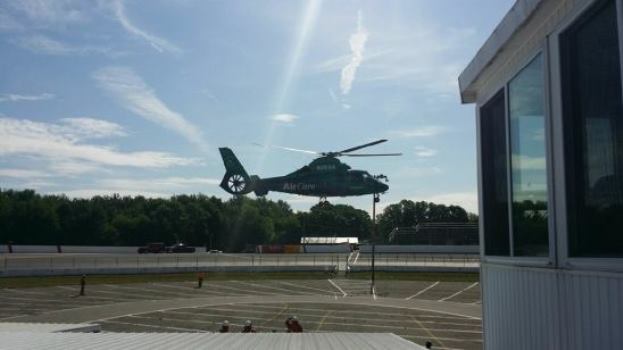 KALAMAZOO TRACK SERVICES GETS READY FOR THE 2017 RACING SEASON
kalamazoo
Kalamazoo Speedway will host its 2nd Annual Safety Crew Training Day on April 29 as the Speedway's safety crew, Kalamazoo Track Services (KTS), provides classroom and hands on training on over a dozen topics vital to track safety. Thirteen tracks representing a capacity 46 safety professionals will be in attendance.
Highlights of the day include landing zone operations (with West Michigan Air Care) and extrications with Kalamazoo Speedway's newest pieces of training equipment, the "CutR" and the "FlipR".
The FlipR was donated to the Kalamazoo Speedway by guest speaker Paul Lapaire, Race Safe Technologies (New Mexico) and is designed to train drivers how to get out of a car following a rollover crash by building muscle memory through simulated practice. Speedway drivers will have opportunities to use the FlipR as the season progresses. The CutR is an extraction simulator.
While the training is limited to safety personnel, fans who wish to observe the afternoon landing zone operations (scheduled for noon) or hands on stations may do so from the grandstands.