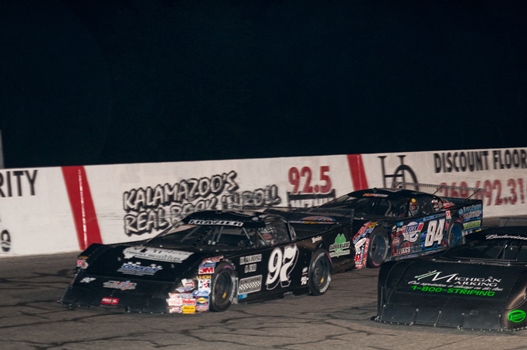 Kalamazoo Speedway Expanding Social Media Coverage in 2016; Welcomes Nick Smith
kalamazoo
The Kalamazoo Speedway staff would like to welcome Nick Smith to the family, as he will be one of the key members in the pit area taking pictures to be shared on social media, video highlights, as well as driver information. Nick has hosted Trackside Racing for a number of years, covering Outlaw Super Late Model racing within the tri-state region. We are very excited to have Nick on board as we showcase Kalamazoo Speedway on social media.
You can follow Kalamazoo Speedway in our social media endeavors throughout the 2016 racing season.   Search Kalamazoo Speedway on Facebook, while using @kzoospeedway on Twitter, as well as #fastfriday and #kzoospeedway for all social media posts as well. To receive weekly text alerts, including any track-based weather information, text "KALAMAZOO" to 84483. This is a free service, however standard text message rates may apply.
The Speedway will be activating both a Snapchat and Instagram account in the coming weeks. Please keep on the lookout for that information to be released soon. Facebook Live will also debut this week, with a live video production to capture what is happening at the track weekly, and this video feed will be posted on our Facebook page and be available both live, as well as on demand.
Kalamazoo Speedway kicks off their 66th consecutive season, with the Intimidator 100 for the NASCAR Whelen All-American Series on Friday night, April 29th.   Grandstand and pit gates will open at 4:30, and our qualifying sessions will roll off beginning at 5:45.   Jack Goodrich and Kathy Gilmore will have our opening ceremonies and we will go green flag racing to begin the 2016 racing season at 7:30.