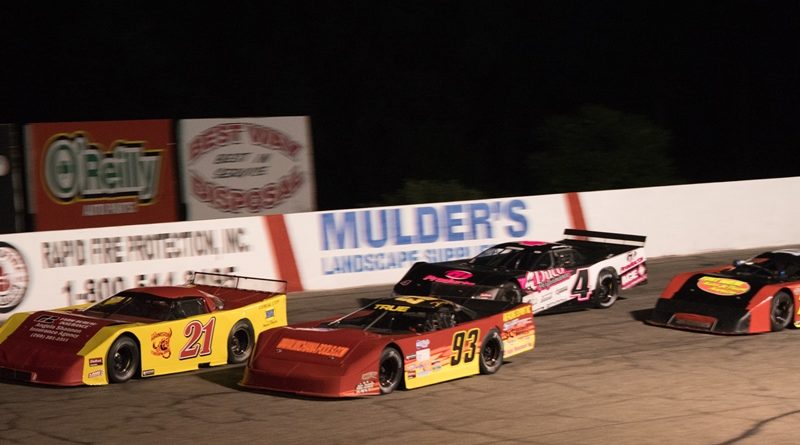 Kalamazoo Klash XXVI To Pay $10,000 to Win!
kalamazoo
Named one of the top five events in the nation, the 125 lap Kalamazoo Klash only comes once a year and this year it's a $10,000 TO WIN race on
Wednesday, August 8. One of Kalamazoo Speedway's signature events, this is the summer classic for the Outlaw Super Late Models. Sponsors GT Products and FishBuckLake.com have come onboard for Kalamazoo Klash XXVI and made the $10,000 purse possible. New sponsor Duco Performance joins the Klash in sponsoring the 'B' feature. Lane Automotive and Sweet Manufacturing add their support, as they have done for 26 years, as associate sponsors. The ARCA/CRA Super Series shares the billing on August 8 running a 125 lap feature with a $5,000 to win purse.
The Kalamazoo Klash Information Sheet, containing payouts, rules and other information will be published on the Kalamazoo Speedway website by July 20.
Kalamazoo Speedway is the place to be in 2018 for fast, clean, family fun! Kalamazoo Speedway plays host to some of the best entertainment events in the state and welcomes corporate groups, family outings and suite rentals. Call 269-692-2423 Monday through Friday to learn more or visit the Kalamazoo Speedway website.
For all the latest news and contests check out www.facebook.com/KalamazooSpeedway.
You can also follow Kalamazoo Speedway at www.twitter.com/kzoospeedway.
Klash Payout Release - 07-19-2018