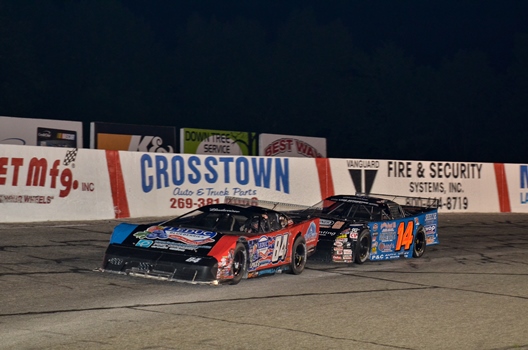 Kalamazoo Klash XXIV Tickets Now Available
kalamazoo
Kalamazoo Klash XXIV tickets are on sale now! Pre-sale tickets are  available at Howe Patio & Windows 150 10th St. Plainwell, MI 49080.  Tickets will be available for purchase now until Tuesday August 9th,  at 12pm.  The 24th annual Kalamazoo Klash is Wednesday August 10th at 7pm. Adults  are $25, Teens ages 13-15 years old are $15, kids ages 6-12 years old  are just $5 while children under age 5 are free!
Kalamazoo Speedway is the place to be in 2016 for fast, clean, family fun! Pick up a copy of the Kalamazoo Speedway schedule at the ticket office or look it up at www.kalamazoospeedway.com. Kalamazoo Speedway plays host to some of the best entertainment events in the State and welcomes corporate groups, family outings and suite rentals. Call 269-692-2423 Monday through Friday to learn more or visit the Kalamazoo Speedway website.
For all the latest news and contests check out www.facebook.com/KalamazooSpeedway.
You can also follow Kalamazoo Speedway at www.twitter.com/kzoospeedway.