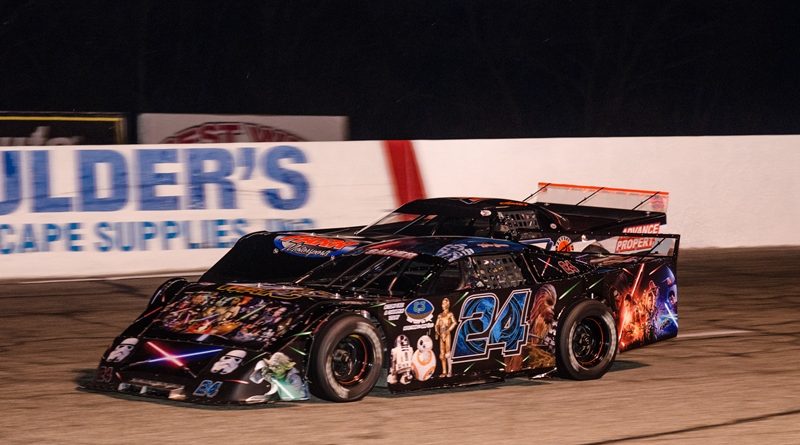 Ma Nature Makes May Madness Crazier Than Ever!
kalamazoo
With rain halting, interrupting or just playing havoc on 4 of our first 5 events so far in 2018, Kalamazoo Speedway is announcing a revised schedule for this Friday, May 18. Call us Kazoo Krazy but here's the lineup that will offer the short track racing fans of West Michigan perhaps their biggest show ever for just $12! 146 cars on opening night—101 cars on May 4 with just 4 classes of cars—how many cars will make their way to the Zoo this week?
Our first event at 7:30 PM will be the makeup feature from opening night for the Late Model Sportsman class. The lineup is already set for this event—don't be late!
Race number two will be none other than finishing up the final 78 laps of the GT Products Intimidator 100. Terry Senneker, Jeff Ganus and Andy Bozell looked bad fast—although Tyler Roahrig was lurking back in the middle of the pack waiting to shift into overdrive as he's done so many times over the last two seasons. This is a trophy that all drivers want to take home—this race alone is worth the price of admission.
And THEN after these two main events have concluded, we switch to Main Event II, as we roll out a complete show of 5 more "A" Features and perhaps a couple Last Chance Races. That's right, we'll be running a second feature event for the Outlaw Super Late Models and the Late Model Sportsman. We'll even run a B feature for the Zoo Stocks if we get an overflow crowd.
So there you have it. One of the biggest action packed short track racing events to hit the tri-state area since Kyle Busch tried beating up on our Klash regulars last August!! The place will be packed so don't be late; we're rolling off the first race at 7:30 sharp!