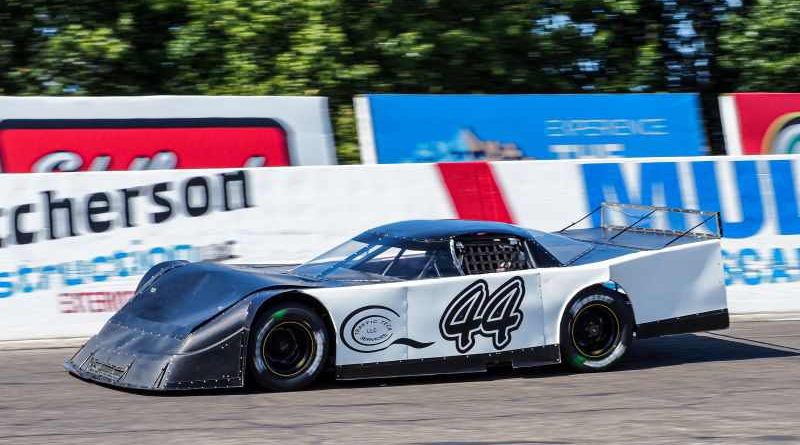 Cook Pulls Off Upset as Championship Battle Tightens
kalamazoo
2017 Street Stock champion Zack Cook picked up his first ever Outlaw Super Late Model victory in upset fashion Friday night at Kalamazoo Speedway. Adam Terry kept his championship hopes alive with a runner up finish beating out Rick Senneker, Kevin Sauer and two-time champion Mark Shook. John Long led the second half of the top ten over Marty Crawford, Andrew Brest, fast qualifier Todd Harrington and point leader Doug True. Notable finishers included Billy Shannon (11th), Craig Everage (13th) and Matt Frazier (17th). With just one week left the championship battle is incredibly close as five drivers sit within just 39 points and seven drivers remain mathematically eligible. True will enter the night as the point leader but by just 13 points over Adam Terry. Rick Senneker sits in third place, just 14 points behind. Unlike the top three who are all looking for their first title, defending champion Todd Harrington is just 33 points back in fourth place looking to go back to back. Andrew Brest sits just 39 points back in fifth while Everage (-71) and Frazier (-135) both remain mathematically eligible for their first championship.
The Late Model Sportsman put on another good race with young Keegan Dykstra emerging victorious after thirty-five laps. Chris Garrett finished second ahead of Matt Mauer, point leader Buddy Head and fast qualifier Andy Bozell. Four-time track champion Kenny Head finished sixth ahead of Brandon Lyons, John Long, Nick Pressler and Ryan Stutz. Buddy Head's fourth place finish was enough for him to clinch his seventh consecutive championship and eighth overall.
Jerry Pierman picked up the win in a hotly contested Street Stock feature holding off fast qualifier Mike "Bubba" Brooks, Shane Miller, point leader Brandon Zachary and Barry Jenkins for the victory. Outlaw Super Late Model feature winner Zack Cook came home sixth ahead of Josh Zordan, Ricky LaDuke, Bug Schisler and Heath Bronkema. Notable finishers included championship contender Kyle Ribble, who finished 16th. Zachary enters season championship night 67 points ahead of Ribble, with both drivers looking for their first title.
The Zoo Stock main event was a nail biter with veteran Matt Elsey beating out Bryce Peters at the line. Fast qualifier Keith Dixon drove from 18th starting spot to finish third beating out Logan Hiemstra and Jared Blanchard. Logan Meade led the second half of the top ten over Kenny Head II, Maggie Zwart, Grant Lofquist and Dillon Rose. Notable finishers included Jorden Brinkert and Matthew Elsey, who finished 14th and 17th, respectively. Point leader Rielly Meade picked up the 'B' feature victory while the 'C' feature was rained out and cancelled. With one week to go Brinkert moves to the top of the standings over Rielly Meade (-6), Hiemstra (-7), Matthew Elsey (-20) and Blanchard (-56). All five drivers are going for their first championship.
The Outlaw FWD class was able to qualify but rain forced the postponement of their feature until next week. Gabe Carr was the fastest qualifier with the three title contenders: Adam VanAvery, Pete Doxey and Corey Woods qualifying 2nd-4th. VanAvery will bring a 27-point lead over Doxey into championship night with Wood 118 points behind in third.
What started back in April all comes to an end next Friday as champions will be crowned in all five classes. Although Buddy Head has clinched yet another title in the Late Model Sportsman division a total of 17 other drivers will battle it out for the remaining four championships. Of those 17 drivers only one (Todd Harrington) has ever won a title at Kalamazoo Speedway before. It promises to be a night of high emotions and fantastic racing, all culminating with the 100 lap "Hoosier 100″ for the Outlaw Super Late Models.