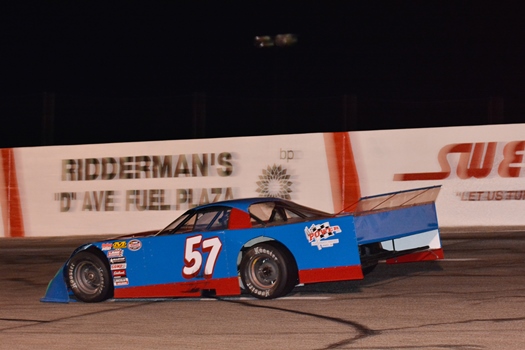 Contingency Decals for 2016
kalamazoo
Sponsors are vital to you drivers as well as to Kalamazoo Speedway.  Keeping the track sponsors happy ensures that our weekly drivers will continue to be some of the best paid and best insured weekly drivers in the nation.  So moving forward with that mindset, the following decals are required to be displayed on all cars racing at Kalamazoo Speedway, whether you are running part time or full time.  These few decals will be legibly displayed on your car before your feature event.  If you are in the make ready chute for your feature & are told by an official to pull out of line and head back to your pit stall to put these decals on your car, you will be starting at the tail of your feature.
Nascar/Whelen decal
Lane Automotive decal
ALLSTAR decal
Edelbrock decal
Aeroquip decal
Weller decal required on all Flip Flop Cyber Stocks
For our weekly drivers in all five classes who are running for points, the following additional decals are required.  Point fund checks will be effected in 2016 by both NASCAR and/or Lane Automotive if your car is not supporting the sponsors who pay for the $25,000 plus point fund.
Lane Automotive Windshield decal
All decals from the Nascar Decal Packets will be legibly displayed on your car and will be full sized decals. These decals aren't required to be displayed exactly how the diagram shows.  They can be spread out neatly on the side of your car with some being displayed neatly up on the top side of the front fenders.

***Please come down to the main infield tower & talk with Gary if you have any questions about the sponsor/contingency decals for the 2016 season.   Thank you.