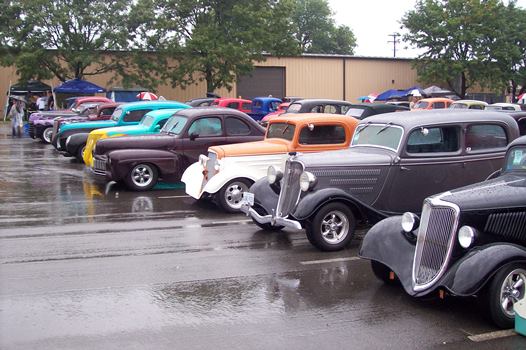 Classic Car Show @ the Zoo This Saturday, August 8
kalamazoo
This Saturday, August 8th, Kalamazoo Speedway is expanding our "car" horizons by hosting a classic car show! Classic car enthusiasts are invited to bring their rides to our new victory lane beginning at 5pm. Those who bring a car to the show will receive free admission to the nights races, and have the opportunity to take a lap around the track during intermission. Saturday's forecast promises to be 79 degrees and sunny, perfect weather for taking in both classic cars and stock cars! We look forward to seeing you there!
Kalamazoo Speedway plays host to some of the best entertainment events in the state of Michigan, and welcomes corporate groups, family outings, suite rentals, and clean family fun. Call 269-692-2423 Monday through Friday to learn more!
For more information on Kalamazoo Speedway visit www.kalamazoospeedway.com.
Be sure to become a fan of Kalamazoo Speedway for all of the latest news and contests at: www.faceboo.com/KalamazooSpeedway.
You can also follow Kalamazoo Speedway on our official Twitter page: www.twitter.com/kzoospeedway.