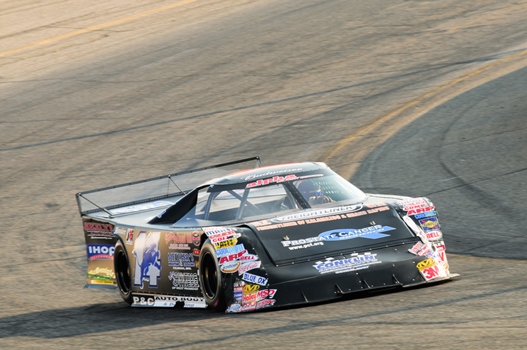 2016 "Spring is Near" Newsletter for Kalamazoo Speedway
kalamazoo
With three Cup races already in the books…….our first open practice is less than 6 weeks away!! And to make things better yet, I see some 60's projected in the 10 day forecast today!!!! There isn't too much snow on the track and believe it or not, I've had three track rental calls already!
Fridays – Fridays – Fridays . . . . . It's been about 25 years since Kalamazoo Speedway has raced weekly on Friday Nights and as people seem to have so much more going on in their lives on the weekends, we are going to give you your weekends back!   We are going to make your actual race day at the track nearly 3 hours shorter and when you leave the track at 10:30 or 11:00 that night, you will have your entire weekend to do whatever else you and your family wants to do! The Friday Night deal will require a few changes for everyone but when the first green flag flies at 7:30PM on Friday nights, be prepared to see the finest family entertainment venue in Southwest Michigan show off its 100 plus weekly race cars & their pilots!
We wondered how the change to the Friday night program would affect our driver base…… but for the first time in the last 16 years, every single pit spot in the main infield is sold out! I'm going to go out on a limb & predict over 120 cars for the Intimidator Season Opener…….I'll go a step farther & take a guess that we are back to running a weekly Last Chance race for our Pro Stocks…….and possibly for at least one other weekly class as well. A solid car count creates a few issues with trying to run a shortened practice schedule and an expedient race program & such…….but man what a great problem to have!!
We've listened to our fans and dropped the double header race events on holiday weekends. This means that you may come to race or play with us on these special weekends and still get away for a 3-day holiday weekend. We have two weekends (June 10-12 and August 12-14) that we are totally shut down…..again something very popular with the racing families!
We have a few new announcements and a few general reminders that we need to itemize. As always, we try to keep www.kalamazoospeedway.com up to date with such announcements……and below are several important items that you may want to red flag as "very hot":
FRIDAY…..April 29th will be the Zoo's Season Openerfor all weekly classes, featuring the Intimidator 100 for the Outlaw Super Lates! 100 laps……$2000 to win & $400 to start…….come out and see if the Super Late car count climbs over 35 cars!
But before the Intimidator 100 hits the track, we have plenty of business to take care of beforehand. We will be having three open practices for our weekly classes. The first track action will be on Saturday April 16th & then on Saturday April 23rd from noon-5PM. Then on Wednesday, April 27th, open practice will run from 5-8:30 PM. The last 90 minutes of all three practices will feature a mock qualifying/hot lap session that will be used each Friday…….plan on being there for all three sessions.
For the die-hard race fans, Kalamazoo Speedway boasts to have two of the biggest Outlaw Super Late shows in the Midwest in 2016! On Wednesday, June 8th, we are honored to host the Gary Terry Follow Your Dreams 125…..An Outlaw Super Late special paying $5000 to win and a cool $1000 just to qualify for the elite 22 car field. Throw in a $1000 to win Pro Stock Special and there you have the first huge race event of 2016 in the Midwest!! Then two months later on Wednesday, August 10th, will be the 24th running of the granddaddy of them all……The Kalamazoo Klash! Add in the CRA Super Series along with the radical Outlaw Super Lates & you will quickly see why this is regarded as one of the 5 best short track events in the entire nation! You may want to hang out in the pits for these two events as the list of big names that will be walking around the pit areas are several of the same drivers you'll see racing at MIS in June & August.
Two of the biggest Crash & Bash Spectacles are on the Zoo's schedule for 2016. Mark your calendars now for Friday, July 1st as Bus Mania III promises to light up the sky and shake, rattle & roll all of Kalamazoo County!! The Fireworks Spectacular alone will be worth the price of admission!! Then the event that has people looking on in disbelief…..it's none other than the infamous Night of Destruction on Saturday, September 17th! Monster Trucks, Jet Cars, Fireworks, Gauntlet Race……it's a unique and unbelievable event for the entire family!
For all of you arm chair quarterbacks or for those of you wanting an exhilarating experience, the return of the Rent-a-Ride Flip Flop cars might just be your ticket! This was a huge success in 2015, introducing the insides of the sport to dozens of rookie drivers last year. This makes a great gift for that race fan in your life, but hurry, available dates are filling up fast. (Call the office at 269-692-2423)
We are taking last year's Express Pit Pass Window a step further this year. Early birds will be allowed into the pit areas as soon as early ticket sales begin. Transponders and the tire barn won't be open but with the huge onslaught of new cars we are seeing for 2016, this will help alleviate the long lines that occur as soon as the pit windows typically open.
Nascar Licenses are required for all Drivers in all Sanctioned Classes by Opening Night– Every driver is required to purchase a NASCAR license to be able to run on opening night (besides the Mini Stocks). If you are not planning on running the entire season, you can purchase a Temporary 15 day License which would allow you to run 3 consecutiveFriday The cost for the temporary 15 day license is $50 for the Outlaw Super Lates and $25 for any of the other Nascar sanctioned classes.  These temporary licenses can be purchased at any time during the season! The GTFYD 125, the KLASH and Super Shoe are NOT NASCAR sanctioned events so a license is not required. The Mini Stocks are no longer sanctioned so no license is needed for the Mini Stock drivers.  If you had a Nascar License in 2015, you can go on the website & renew your license thru NASCAR. Call the speedway office M-F from 8:30-4:30 at 269-692-2423 for more NASCAR license info. We will have all license applications & other required paperwork available at the track on all three practice sessions.

You will need your Nascar License in order to get your transponder each night. Every driver an all 5 sanctioned classes must have a license to race!
A 2016 Driver Information Sheet will be required to be turned in before payoff on the opening night will take place. (Lost me. A 2016 Driver Information Sheet must be turned in before any payouts will be made to you?) Even if you have raced with us for years, a new sheet will need to be completed before you will be paid. please have this paperwork completed at one of the 3 open practice sessions.
Grandstand & Pit Pass Punch Cards are available at a great price. Any pit pass punch cards will only be sold to drivers or crew members that have a Nascar Both punch cards are a great savings…..contact the office (269-692-2423) for more information.
VIP Skybox rentals are available for weekly or full season rentals. Call the office for details…….heated and air conditioned…..there's no better place to watch the action than high above the race track.
Kalamazoo Speedway will again be the Entertainment Capital of the Midwest in 2016……it's just that we are now the Friday Night Entertainment Hotspot!!!
Please e-mail (gary@kalamazoospeedway.com) or call the speedway office (269-692-2423) if you have any questions on any of the above items.   Thank you and see you all in mid- April at Kalamazoo Speedway!